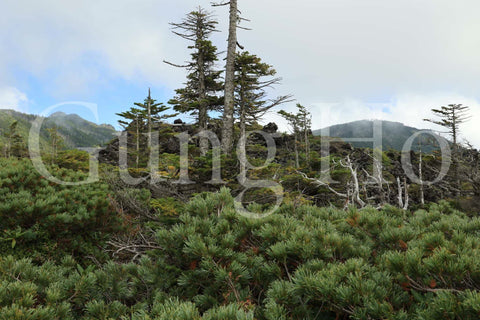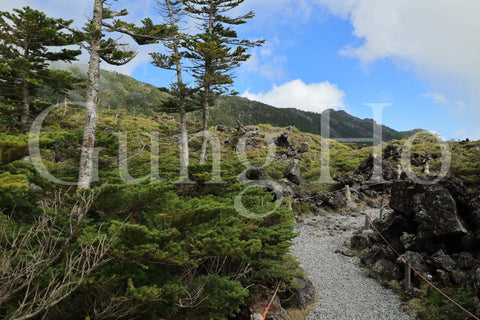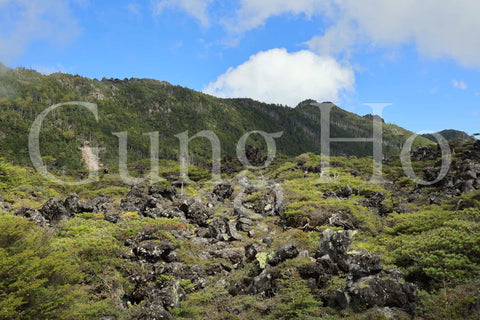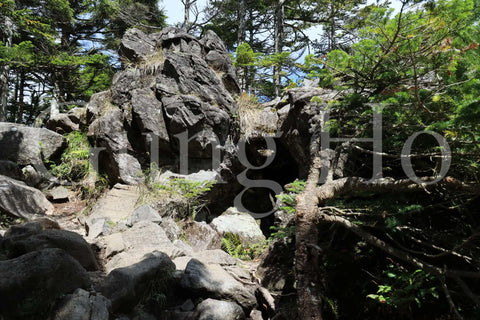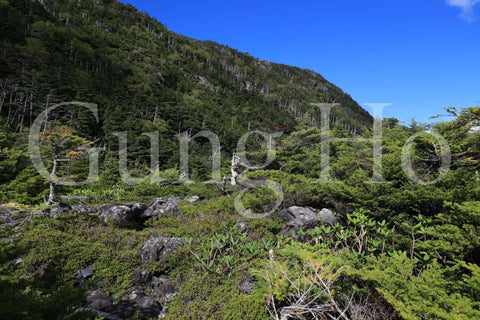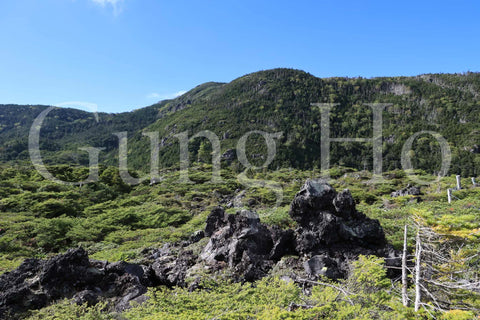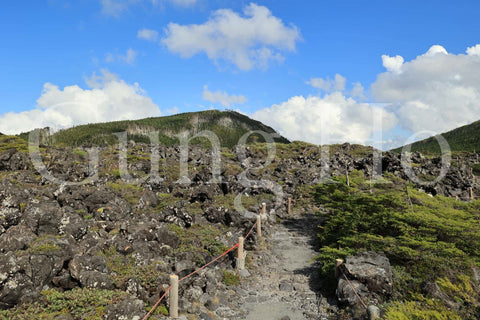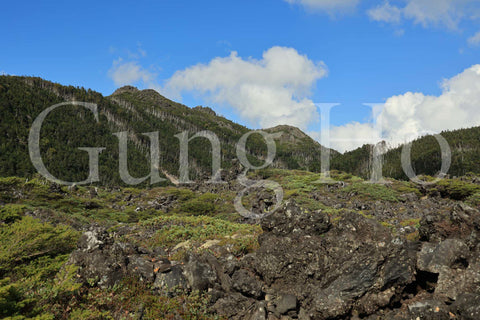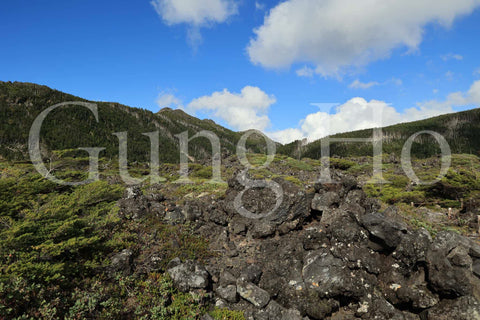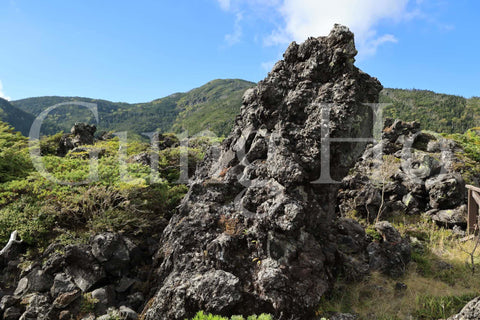 Photo download products
探検庭園(株式会社 元豊)
Kita Yatsugatake Tsuboniwa Nature Park
*available for commercial and personal use (Please check Scope of use of photo download products for details.)
It is a nature park with walking trails on a wide lava plateau at an altitude of over 2,237m, so there are mountains over 2,300m as far as the eye can see.
Clouds at an altitude of 2,000 meters or more are continuously moved by westerly winds, so you can see them moving quickly over the mountains. Sometimes you can see the clouds moving beneath your feet. Clouds never stop, and the landscape keeps changing moment by moment.
The lava plateau on top of the mountain, created by forces beyond the reach of human power, is caressed by clouds carried by a westerly wind that cannot be prevented by human power. It shows that things change and become dispersed due to strong forces. On earth, it is not easy to create a garden that exhibits this kind of discrete logic. Currently, the world continues to change significantly. Using the analogy of a garden on the ground, he teaches us that it is difficult to predict changes in a stable life.
This is a photo download product.
We sell unaltered JPEG photos and RAW photos. Please choose according to your usage.
The downloaded photo you purchase does not have a logo watermark.

[Camera] CANON EOS R6
Number of recording pixels: 5472 x 3648

[Auxiliary camera] CANON EOS RP
Number of recording pixels: 6240×4160

The listed price is for one photo. Please add each purchased photo to your cart.