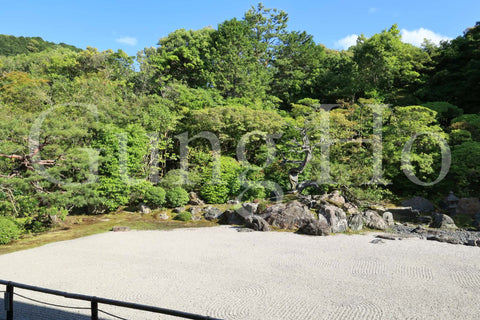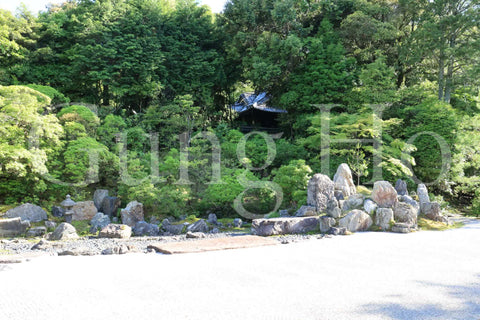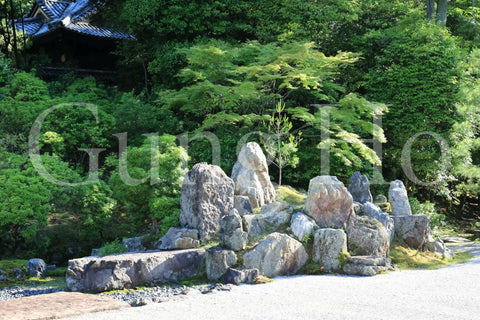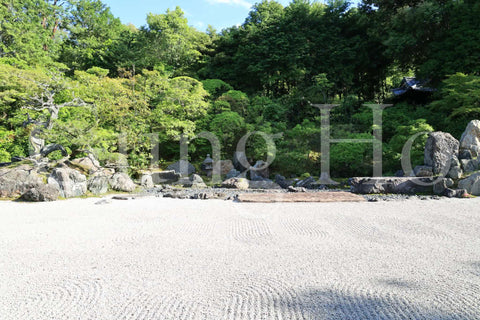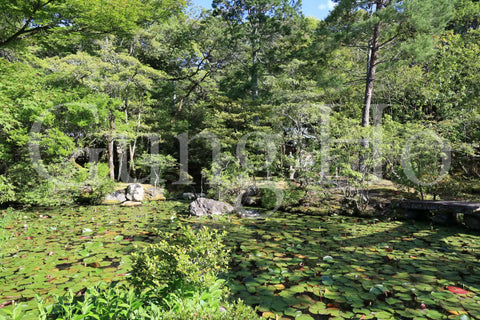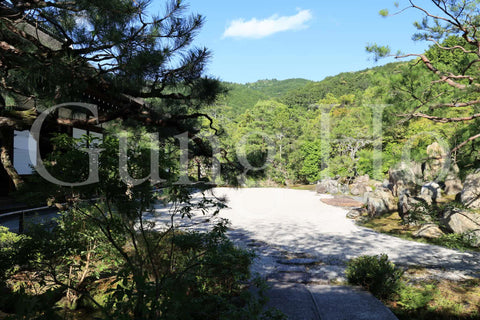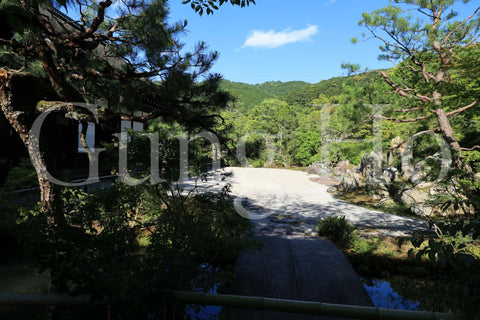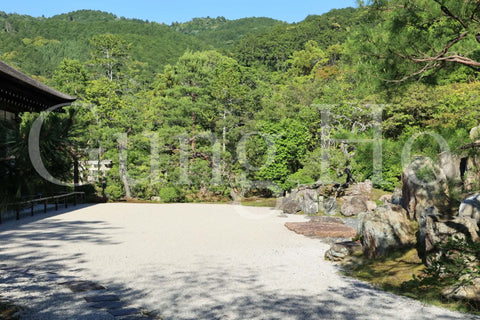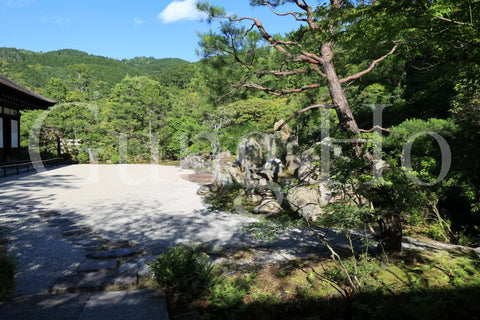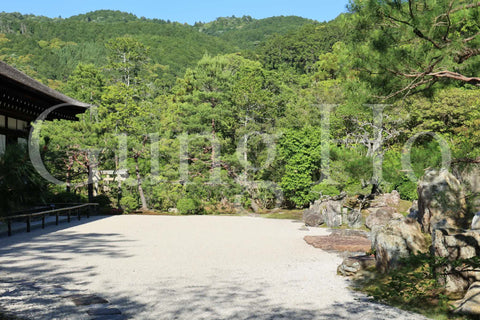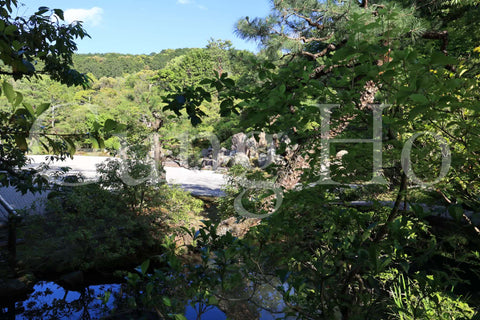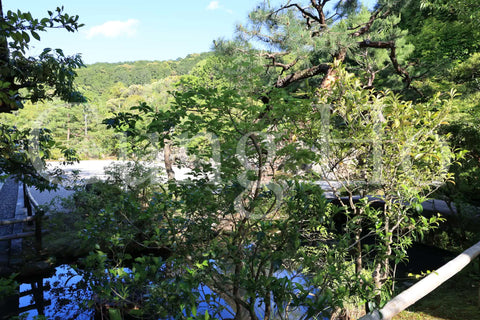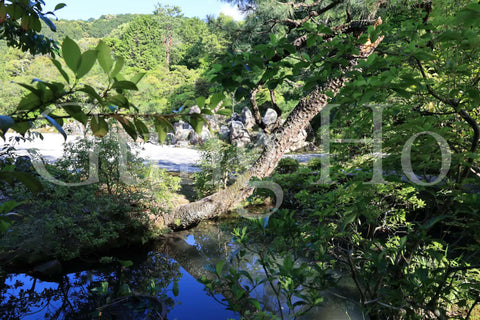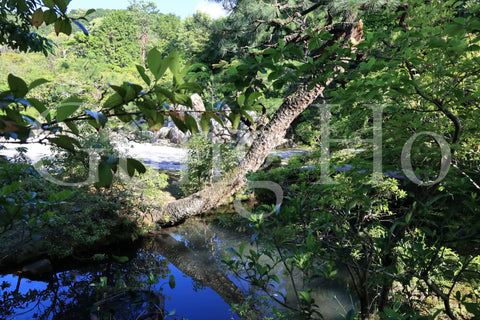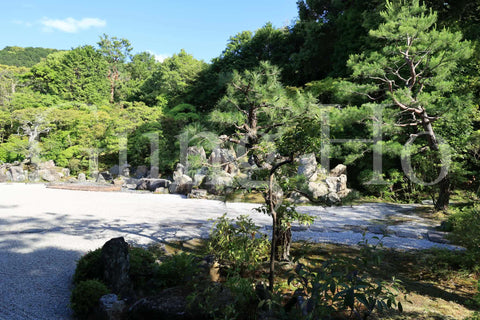 Photo download products
探検庭園(株式会社 元豊)
Nanzenji Konchiin
*available for commercial and personal use (Please check Scope of use of photo download products for details.)
If you extend the line connecting the centers of Heijokyo, Suzakumon, Daigokuden-in Daigokumon, and Daigokuden, Nanzenji Chokushimon is reached. Buildings such as Konchi-in Hojo and Kuri, which are located near the Imperial Envoy Gate
, worship Suzaku-mon Gate, Daigoku-mon Gate of Daigokuden-in Temple, and Daigoku-den Hall from a distance. Looking at the first Daigokuden from the center of the Hojo, if you move your eyes clockwise twice, you can see the Mausoleum of Empress Jingu, Toshodaiji Temple, Mt. Unebi, and Kumano Hongu Taisha Shrine at the same time. The abbot is worshiped at Rinzaiji Temple in the east, and the Kuri and Konchiin Toshogu Shrines are worshiped at Kunozan Toshogu Shrine in the east. Kaisando worships Sunpu Castle from afar. The Hojo South Garden is for worshiping the above-mentioned holy grounds from the Hojo and the Kaisando Hall, and when you look at the garden from the Hojo, you will feel like you are in the womb of Empress Jingu, and you will feel calm.
This is a photo download product.
We sell unaltered JPEG photos and RAW photos. Please choose according to your usage.
The downloaded photo you purchase does not have a logo watermark.

[Camera] CANON EOS R6
Number of recording pixels: 5472 x 3648

[Auxiliary camera] CANON EOS RP
Number of recording pixels: 6240×4160

The listed price is for one photo. Please add each purchased photo to your cart.