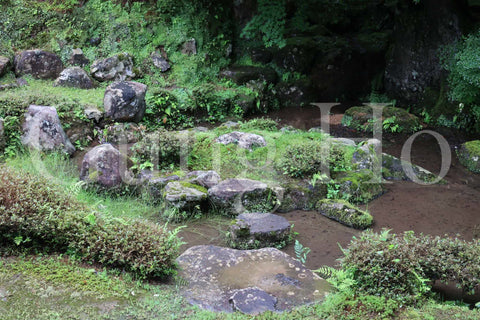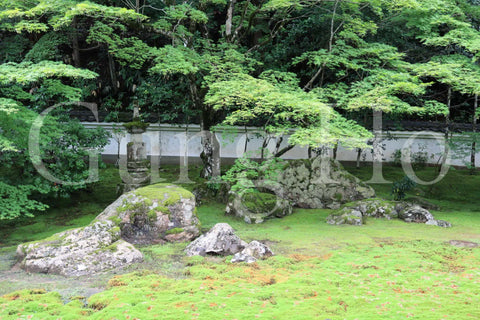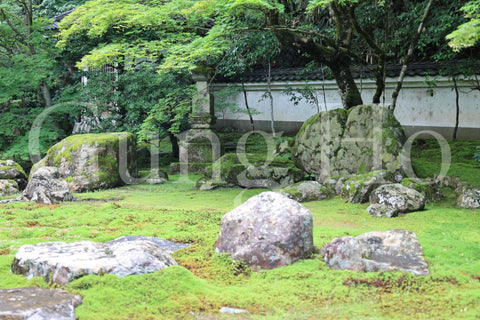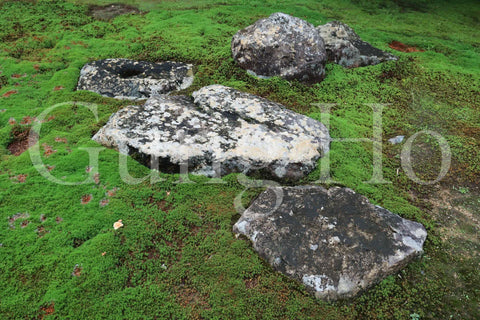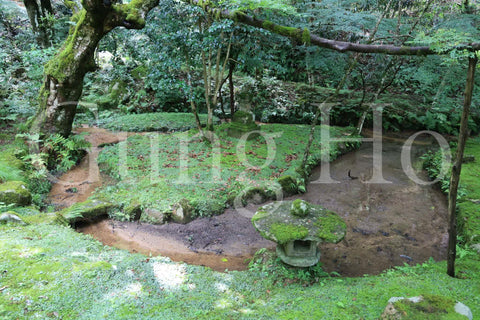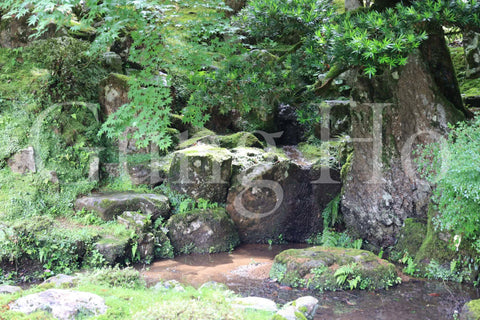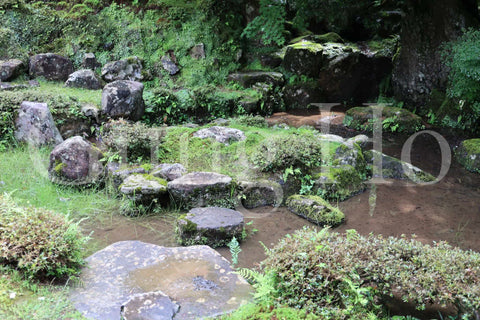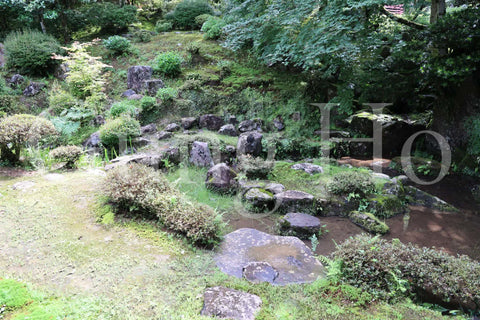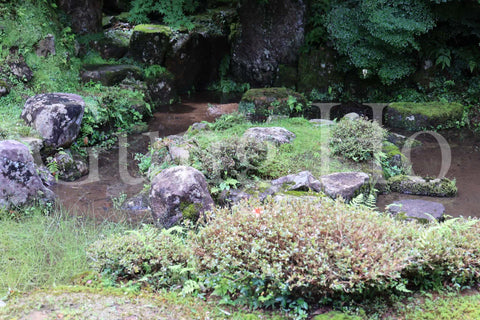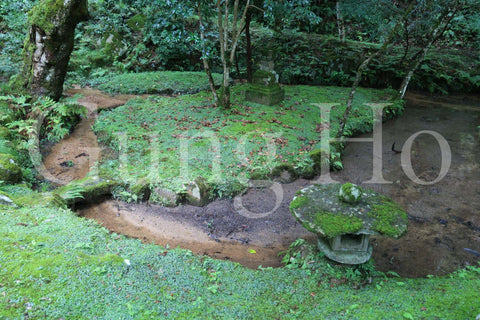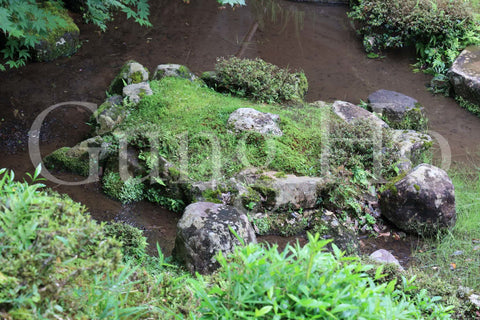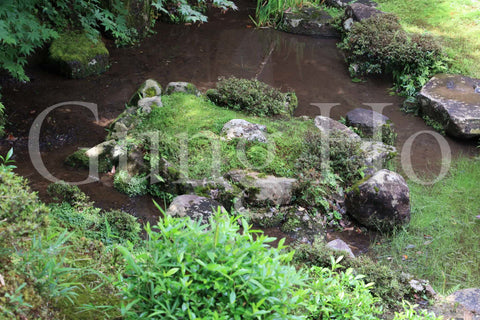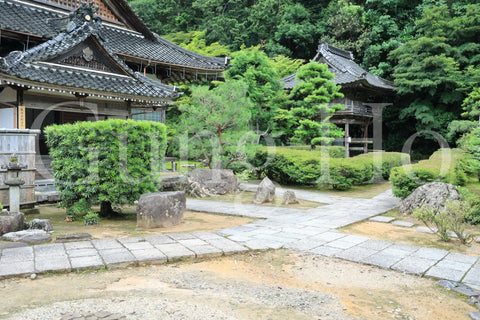 Photo download products
探検庭園(株式会社 元豊)
Sokyoji Temple
*available for commercial and personal use (Please check Scope of use of photo download products for details.)
The main hall of Izanagi Shrine on Awaji Island, 111 km south of the temple, faces Izushi Shrine 2.2 km north-northwest of the temple, but the worship hall, approach, and main gate face the temple.
The prayer arrows of many people who visit Izanagi Jingu Shrine are bundled together and hit Izushi Shrine and this temple.
This temple adds a prayer to Buddha to the prayer to Izanagi. Stones reminiscent of Awaji Island and the Ieshima Islands are placed in the south garden of the Hojo. In the Hojo's east garden, there is a small pond and a turtle island where you can imagine cranes. The figure of a turtle swimming in a small pond is superimposed on the figure of a trainee monk who spends all his time in zazen meditation for the sake of daigo, using a single tatami mat in a zendo. The garden near the tea room looks like a painting of the scenery that Takuan saw in his fantasy during the time of Daigo.
This is a photo download product.
We sell unaltered JPEG photos and RAW photos. Please choose according to your usage.
The downloaded photo you purchase does not have a logo watermark.

[Camera] CANON EOS R6
Number of recording pixels: 5472 x 3648

[Auxiliary camera] CANON EOS RP
Number of recording pixels: 6240×4160

The listed price is for one photo. Please add each purchased photo to your cart.