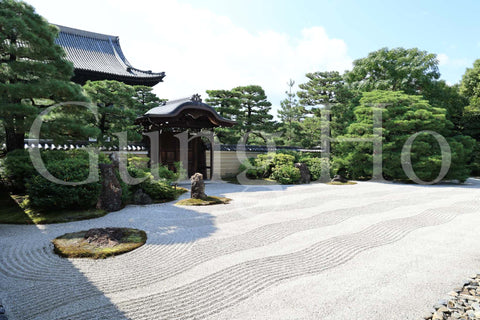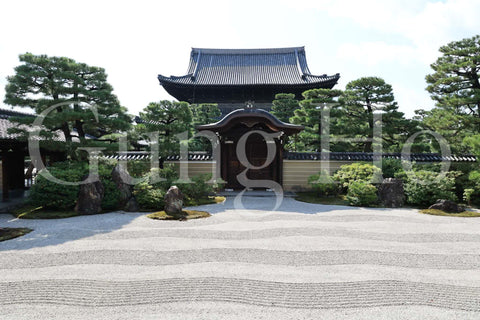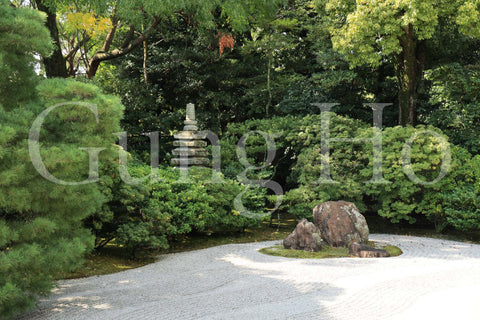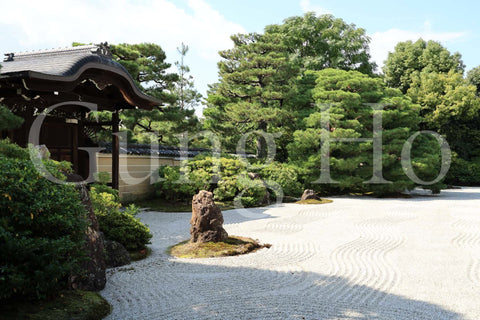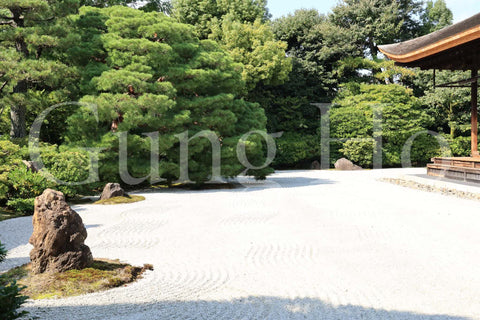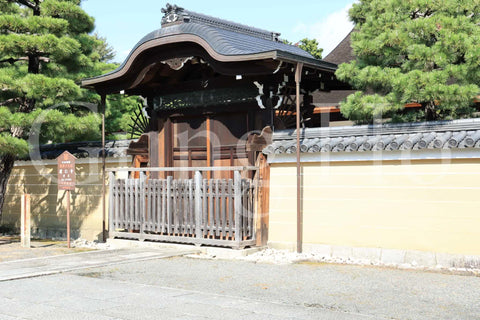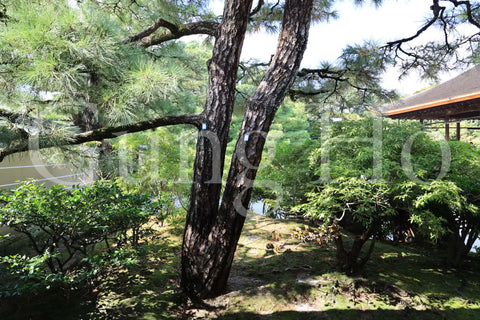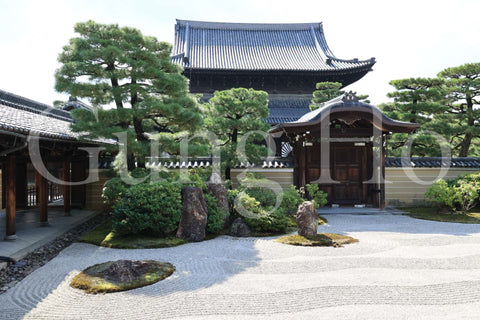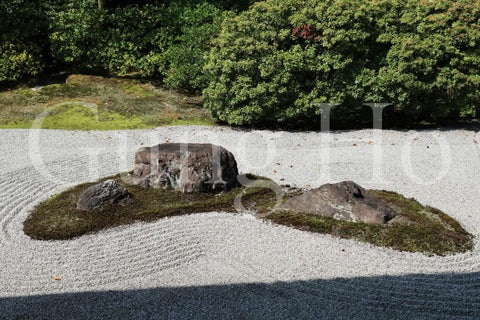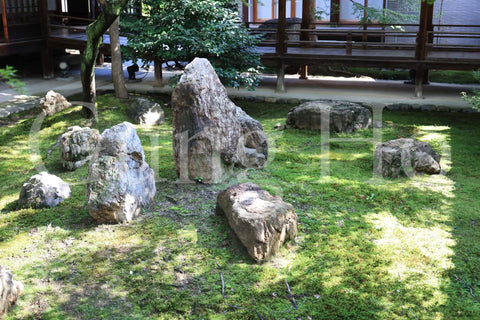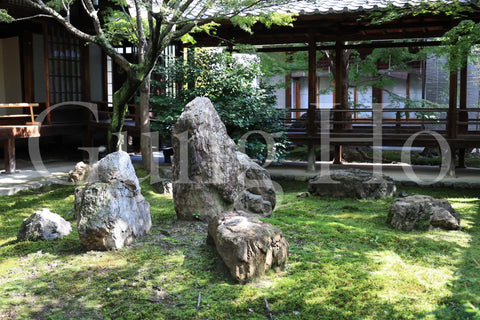 Photo download products
探検庭園(株式会社 元豊)
Kenninji Daiyuen Garden
*available for commercial and personal use (Please check Scope of use of photo download products for details.)
The modern garden is named after Mt. Daxiong, the original name of Mt. Baizhang in China, and has a refreshing feel. As if breaking with tradition, the bifurcated black pine that was supposed to be on the right when facing the garden is now on the left, and the single-trunk black pine that was supposed to be on the left is now on the right. The positions of the male and female who welcome the gods are reversed. However, the Hojo worships the sacred place at the top of Mt. Kongo, where the gods dwell, and is trying to welcome the gods. The contradictory garden and hojo.
Daiyuen, which represents an open Zen temple, invites visitors to feel at ease as they ride the refreshing breeze, enjoy the refreshing changes in the sky brought out by the garden, and feel as if they are above the clouds on the white sand surface. The idea is for customers to leave feeling light and refreshed. This refreshing and light feeling is due to the light expression that rejects tradition, but therein lies the inherent beauty of Zen and the hojo's acceptance of the ancient gods of Japan. As a result, the contradictory things resonate, creating a new beauty, and making it an open hojo and hall where people from all over the world can comfortably visit and come into contact with Buddhism.
This is a photo download product.
We sell unaltered JPEG photos and RAW photos. Please choose according to your usage.
The downloaded photo you purchase does not have a logo watermark.

[Camera] CANON EOS R6
Number of recording pixels: 5472 x 3648

[Auxiliary camera] CANON EOS RP
Number of recording pixels: 6240×4160

The listed price is for one photo. Please add each purchased photo to your cart.