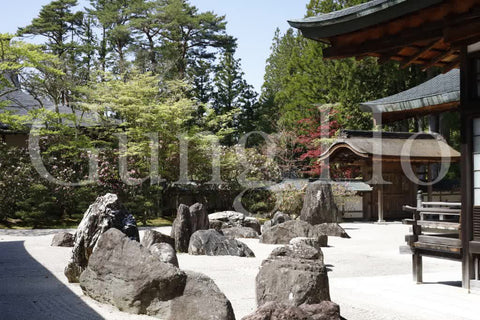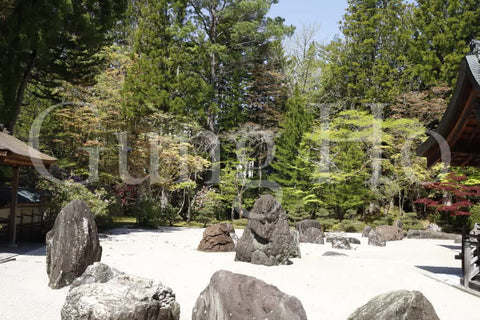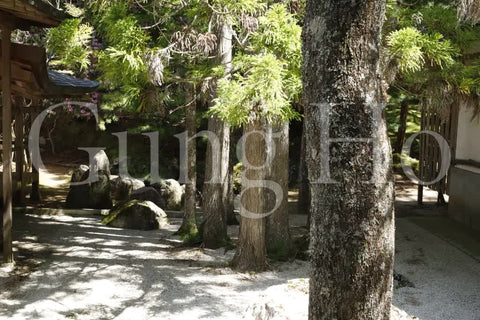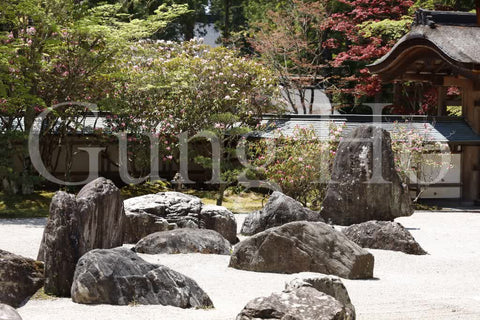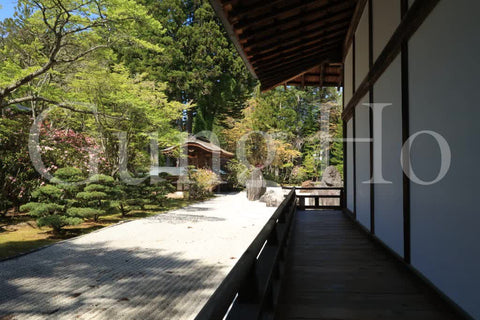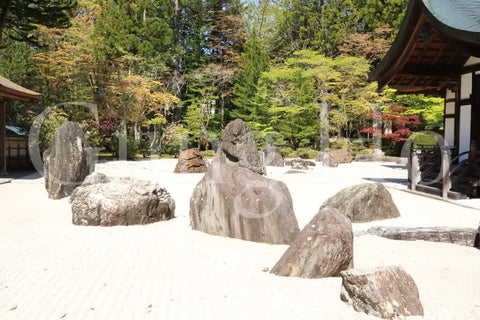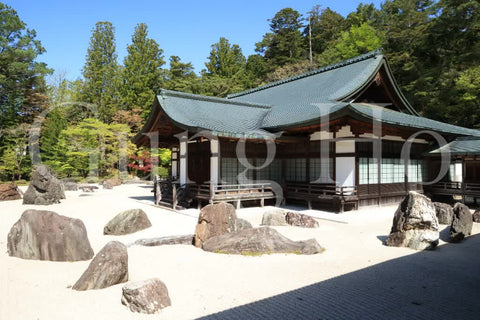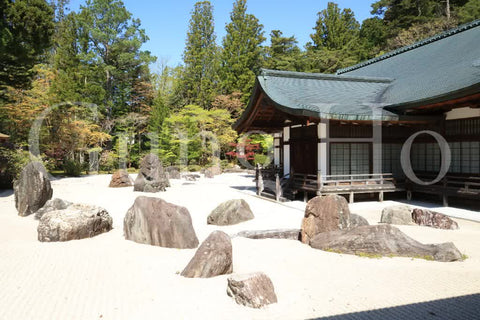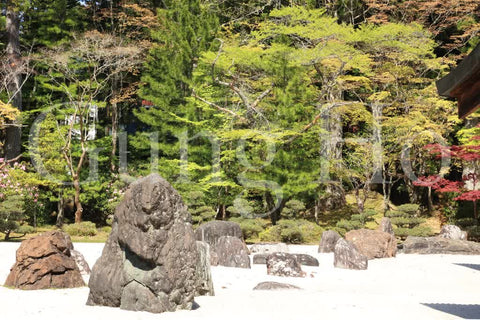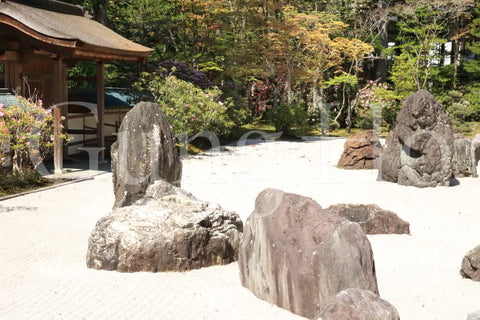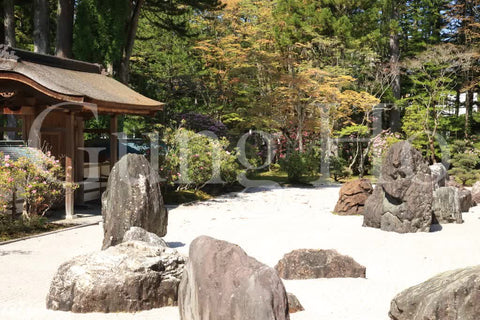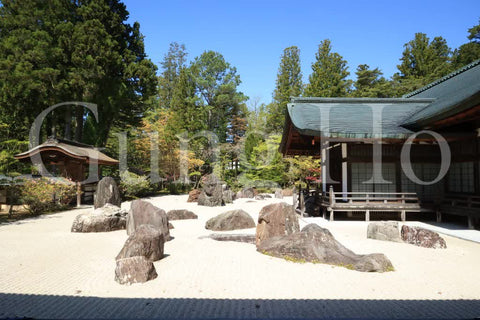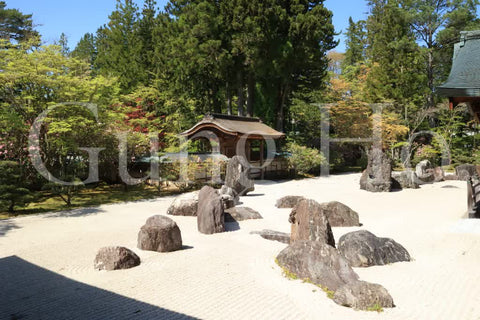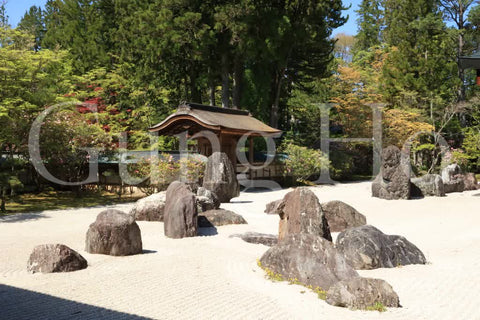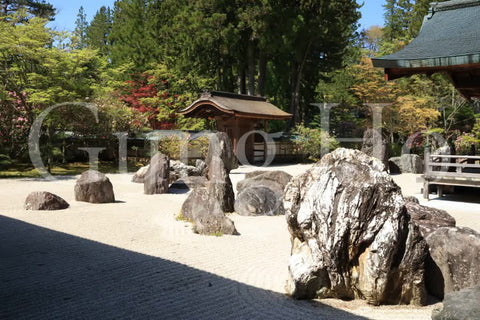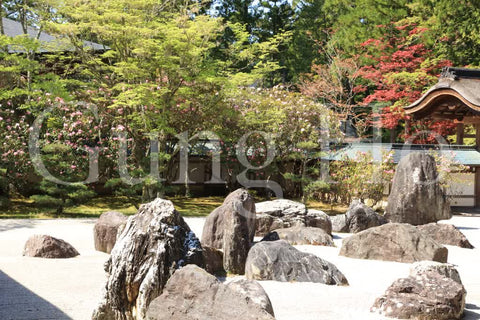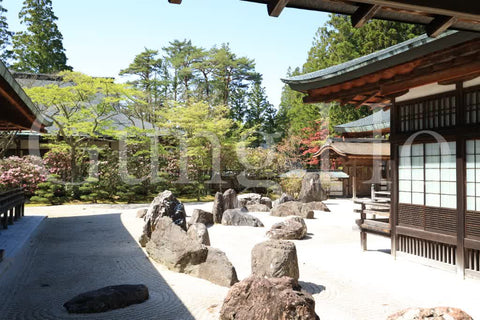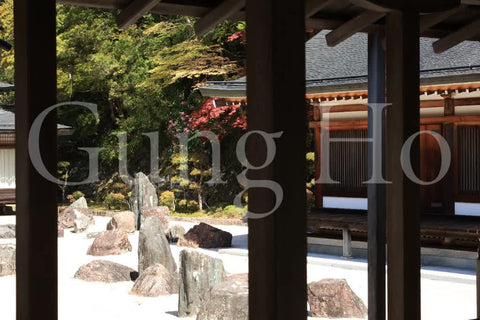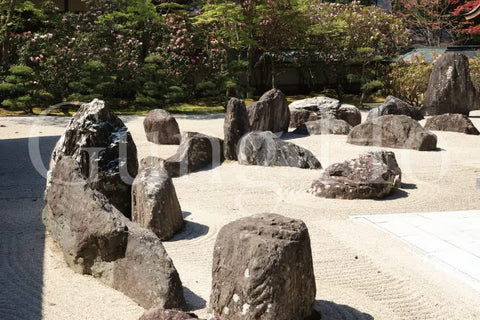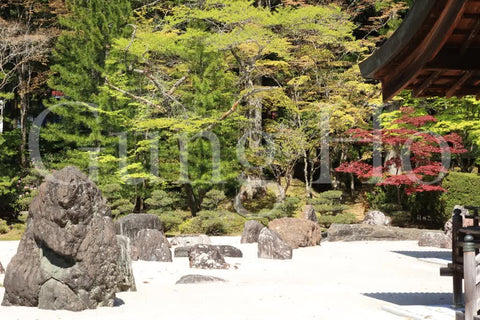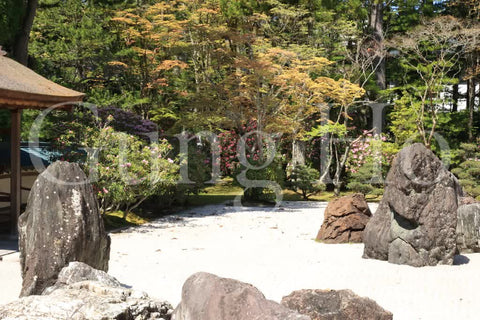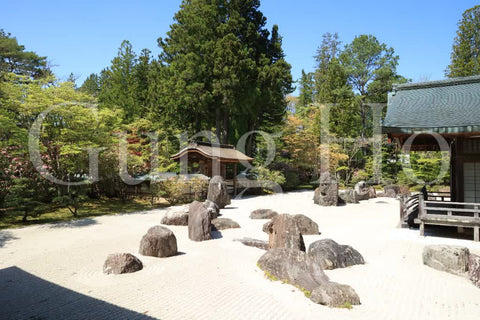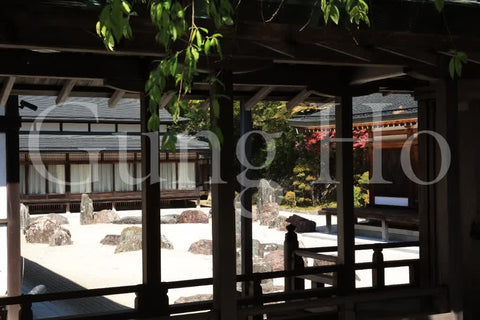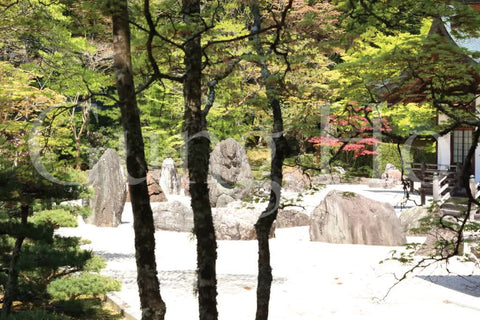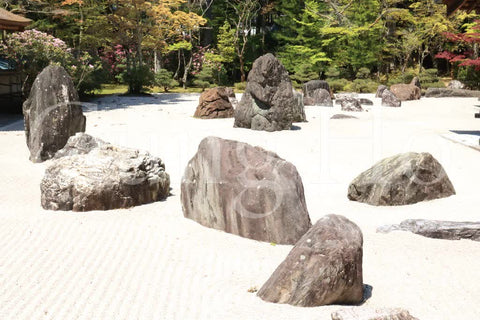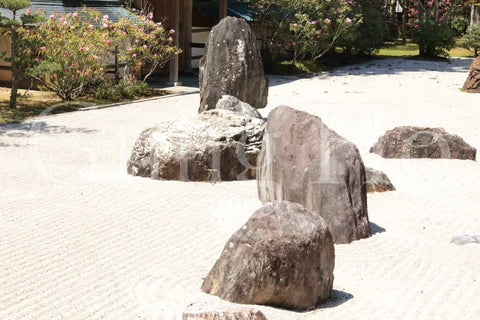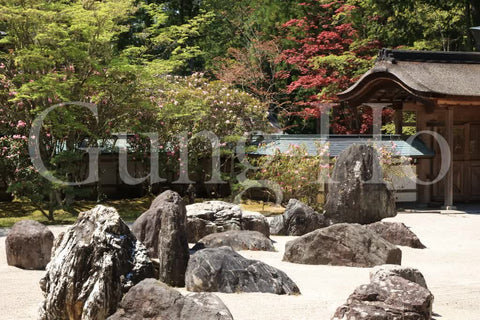 Photo download products
探検庭園(株式会社 元豊)
Kongobuji Banryutei
*available for commercial and personal use (Please check Scope of use of photo download products for details.)
A pair of male and female dragons are depicted facing each other as if they are protecting the inner shrine, but since the garden is located next to the temple of Koyasan, which attracts the spirits of the war dead, the opening of the Battle of Mukden in the Russo-Japanese War or the field battle of the Russo-Japanese War is depicted abstractly. It looks like a garden. In many of the land battles of the Russo-Japanese War, neither of the Japanese or Russian armies won a crushing victory, and the battle results and casualties were evenly matched. It is an elegant stone garden that expresses them. The author is unknown, even though it is the most beautiful rock garden in modern Japan. Considering the political element, the artist may have been made unknown in order to hide the fact that he painted the field of the Russo-Japanese War and to protect the garden.
This is a photo download product.
We sell unaltered JPEG photos and RAW photos. Please choose according to your usage.
The downloaded photo you purchase does not have a logo watermark.

[Camera] CANON EOS R6
Number of recording pixels: 5472 x 3648

[Auxiliary camera] CANON EOS RP
Number of recording pixels: 6240×4160

The listed price is for one photo. Please add each purchased photo to your cart.